It's the most frightful time of the year!
To help you get the most out your Halloween season we came up with 15 of our favorite things to do in Denver for Halloween. Whether you're looking for some family fun, spook-tacular thrills, or some adult-friendly haunts our list has got you covered.
FAMILY FUN
For those looking for some good old fashioned Halloween fun for the whole family, have we got a list for you!
1. OCTOBER MOVIE NIGHTS
Kicking off our list of Halloween family fun is October Movie Nights at Marjorie Park.  Running (almost) every weekend until Halloween, you'll have the chance to catch a Halloween-themed movie in the park and some pre-movie yard games, carnival food, hot drinks, and adult-only bar items.
2. WILD FALL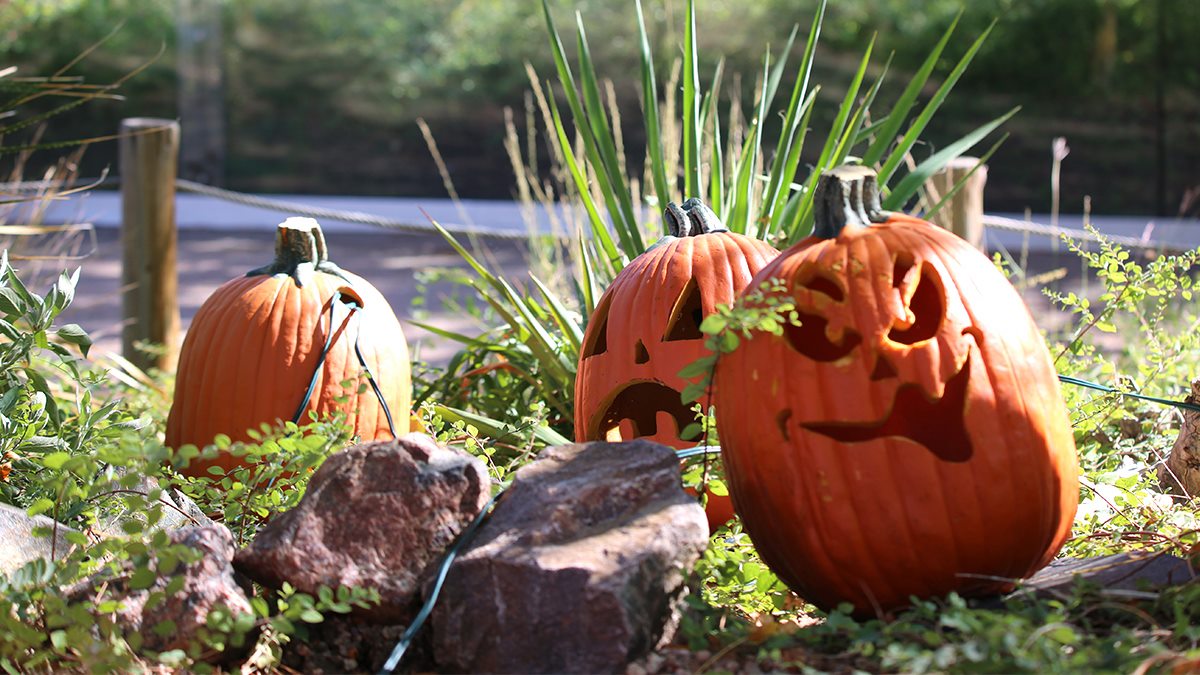 This Halloween season the Denver Zoo is serving up some new daytime family-focused fun with their Wild Fall celebration running all October long. This outdoor celebration takes the place of their annual Boo at the Zoo celebration and highlights the majestic animals at the zoo with a twist. Complete with costumes, characters, creature-carved pumpkins, spooky treats and more this is one event you won't want to miss.
Psst… don't forget your costume.
3. ANDERSON FARMS
While our next pick technically isn't in Denver, it's within driving distance and worth the drive.
Halloween wouldn't be complete without a visit to one of Colorado's favorite pumpkin patches, Anderson Farms. Aside from their incredible selection of pumpkins, this patch really has it all. From corn mazes, pumpkin cannons, face AND pumpkin paintings, scary good treats, wagon rides and more; Anderson's has it all!
Psst… for those looking for after-dark fun be sure to check out Terror in the Corn and Zombie Paintball Hunt.
4. MAGIC OF THE JACK O'LANTERNS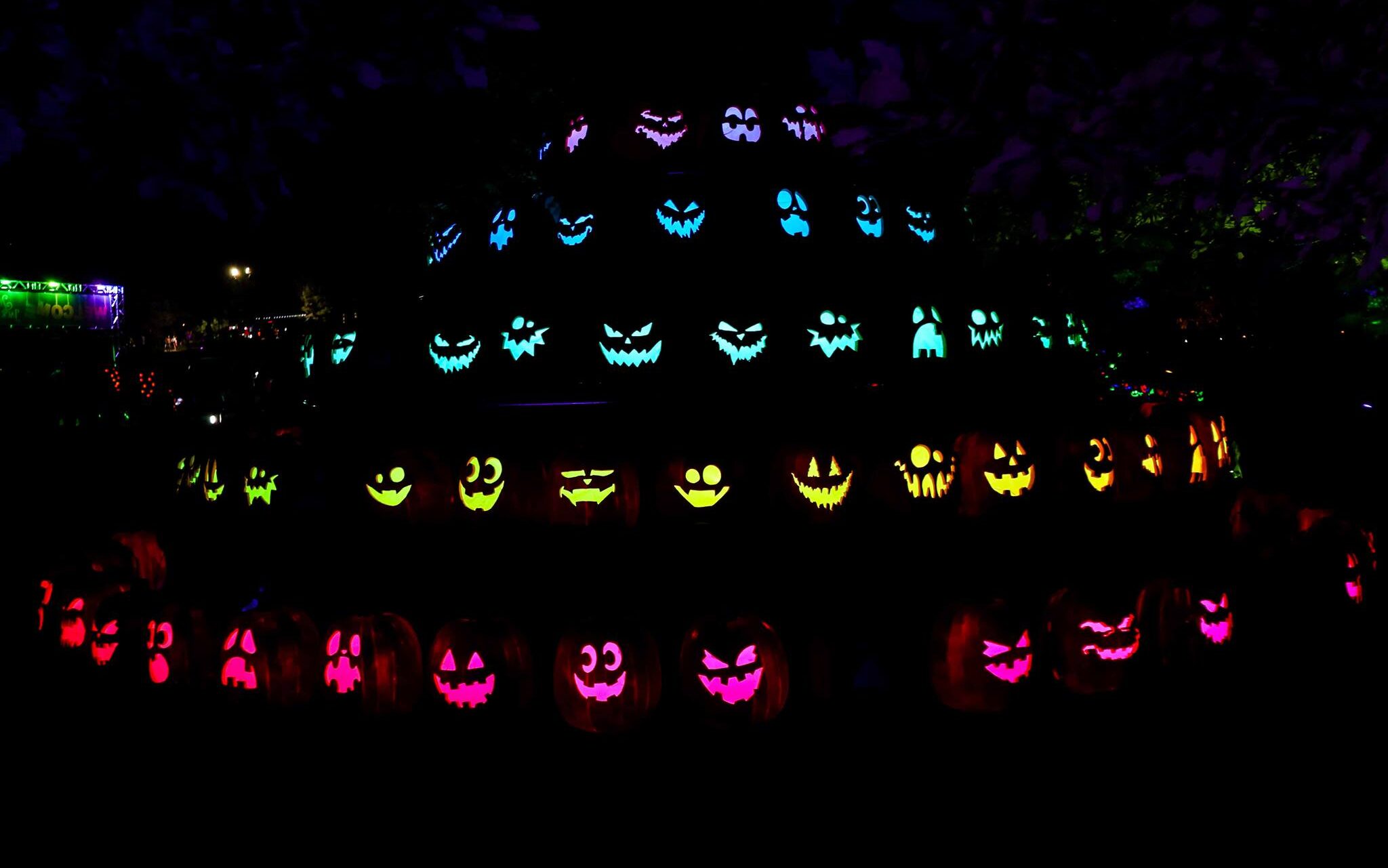 While we're sure you may have already seen our next pick all over Instagram, Magic of the Jack O'Lanterns is truly magical. With over 5,000 hand-carved jack o'lanterns and incredible displays to match, it's sure to be fun for the whole family. Located at Hudson Garden's in Littleton, you'll want to snag your tickets before they're all gone.
5. GOATFLIX & CHILL
Rounding out our list of Halloween family fun is Rocky Mountain Goat Yoga's Goatflix & Chill. Perfect for the goat-lovers in the family, this twist on a classic spooky movie night is something you need to see to believe. Grab a seat and a goat, and let's start the show.
Psst… we'd highly recommend you dress (extra) warm and pack comfy chairs.
SPOOK-TACULAR THRILLS
You scream, I scream… we all scream for Halloween!
6. FIGHT FEST
Kicking off our list of frightful delights is Elitch Gardens' Fright Fest.
Fright Fest is back with a vengeance this year, and we're scared just thinking about it. Running every weekend in October after dark, you'll enjoy your favorite rides with some spooky surprises along the way. Be sure to check out one (or all) three of the haunted attractions and keep an eye out for the ghouls, clowns, monsters and more that stalk the park at night.
Psst… for those looking to get a little mystical Witch Fest, Colorado's largest festival honoring all magical traditions and paths, takes place October 23rd from 6-9.
7. 13th FLOOR HAUNTED HOUSE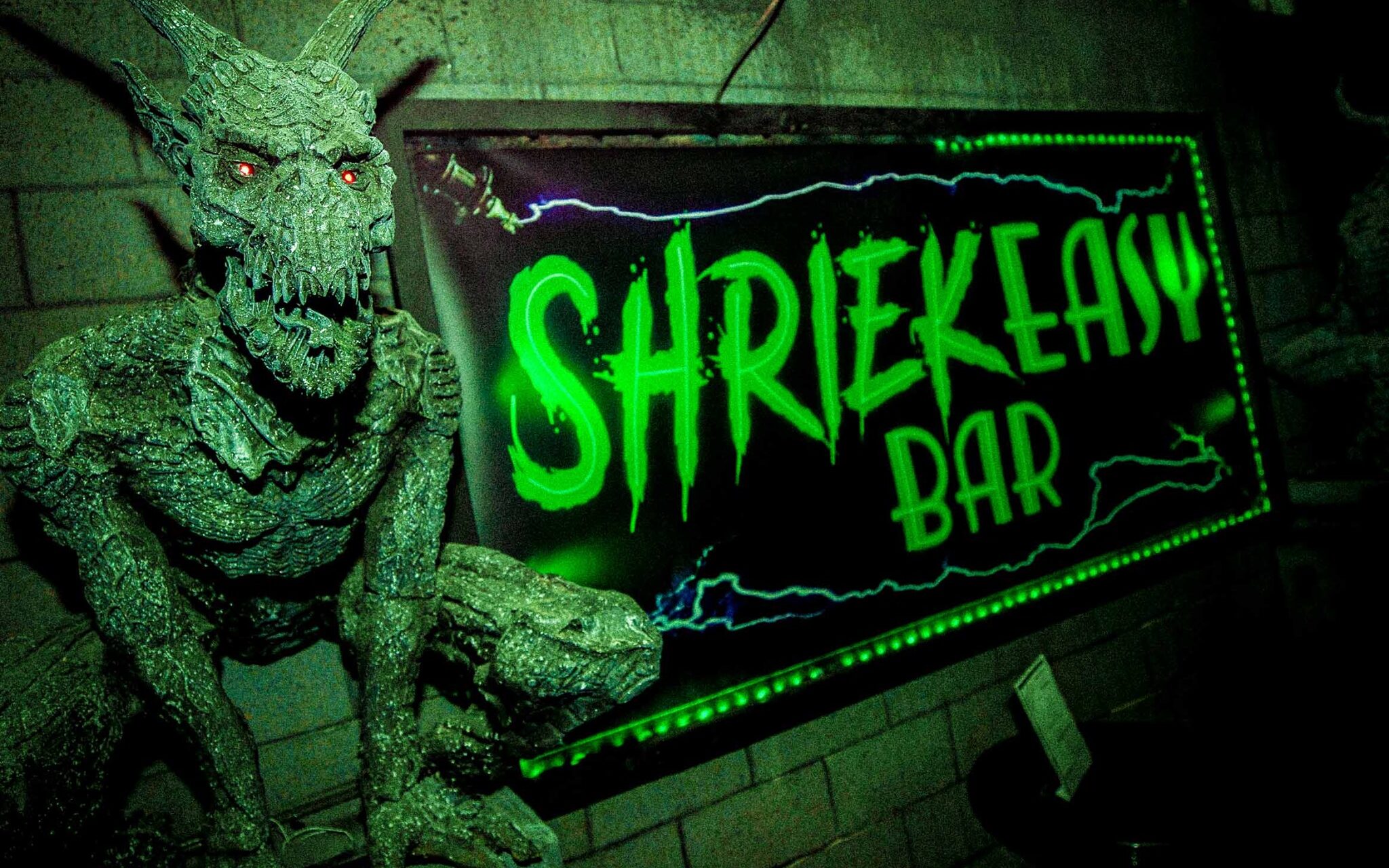 Come for the haunted house, stay for the Halloween vibes.
Aside from their incredible haunted house, the 13th Floor Haunted House debuted some incredible Halloween themed activities and more that you absolutely need to check out. From axe throwing, mini-escape rooms, a Shriekeasy Bar and more; there's plenty of fun to be had at the haunt this year.
Psst… learn more about our visit here.
8. MONSTER TO MIDNIGHT
As if Distortions Monster World couldn't get any scarier, this Halloween they are rolling out an extra spooky after-hours event, Monster to Midnight, complete with interactive characters, entertainment, special guests, and more.
9. GHOST TOUR PUB CRAWL
Last but certainly not least on our list of spooky-tacular thrills is Nightly Spirits' Ghost Tour Pub Crawl. This ghost tour meets pub crawl takes you on a walking tour to explore the spooky history and hear some of the most famous haunted stories Denver has to offer.
If you need us… we'll be waiting in the car!
ADULT HAUNTS
Tricks aren't just for kids this Halloween, there's plenty of adult-geared haunts to be had this season.
10. SPIRIT HALLOWEEN POP-UP BAR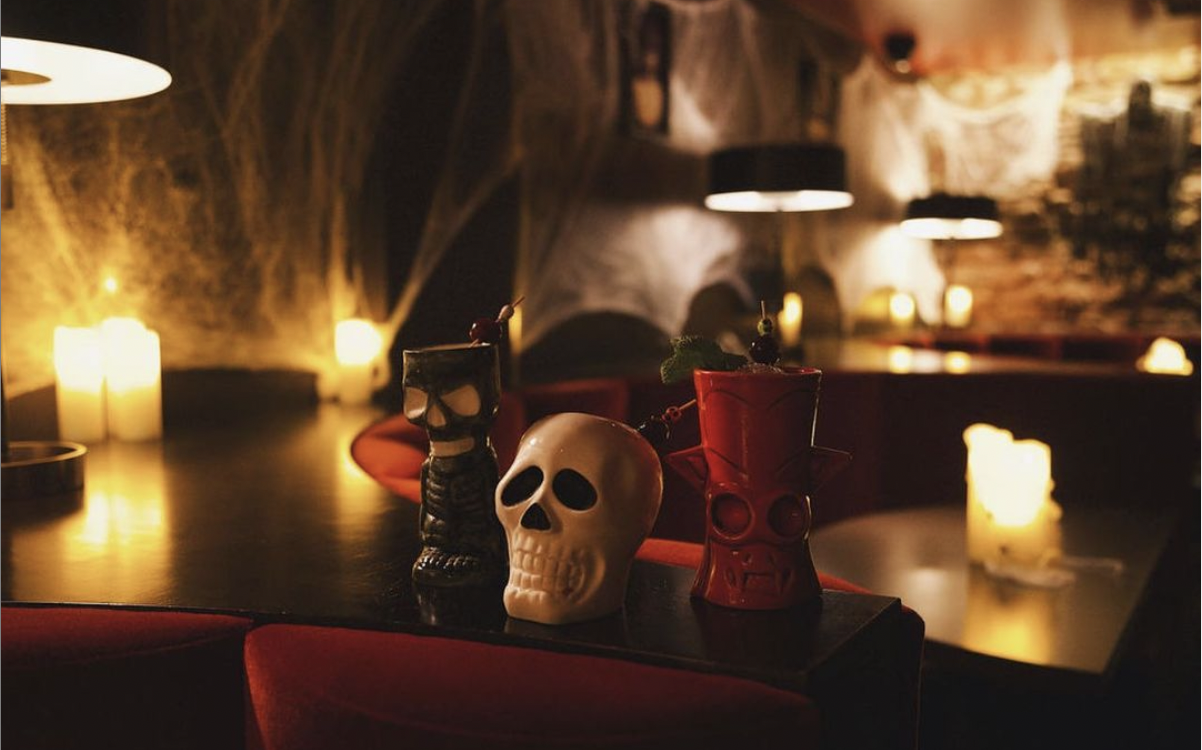 While it seems like Spirit Halloween's seem to pop-up everywhere, it's only fitting they host their very own pop-up bar in the heart of Denver. Located in Larimer Square and open 7 days a week, you'll want to creep on over before it's too late.
Psst… be sure to try one of their freaky tiki's.
11. MURDER (MYSTERY) AT BROWN PALACE
Do we have a Clue fans in the house?
This Halloween, The Brown Palace together with Adam's Mystery Playhouse will transport you to the 1920s to solve a Murder Mystery that's rocked the palace. Become a super detective who expects the unexpected; search for clues, solve the crime, and have a lot of fun along the way. This interactive experience includes a 3-course dinner and an interactive theater experience that's sure to be at the top of your list this year.
Be sure to visit the event sire for tickets, info and more.
12. CARVING & COCKTAILS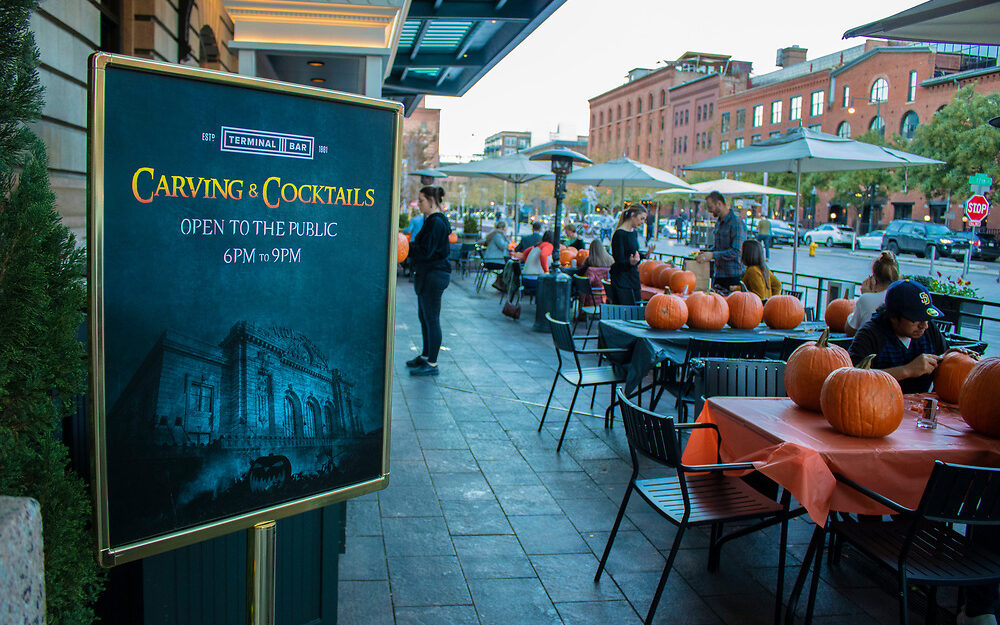 Pumpkin carving and cocktails, the duo we didn't know we needed
Denver's iconic Terminal Bar is serving up a Carving and Cocktails event on their patio that's sure to be a scary-good time. Tickets include a spooky cocktail, pumpkin, and your very own carving kit. Be sure to carve out some time on October 24th and head to Terminal Bar.
13. PUMPKIN PATCH & PAINTING PARTY
Pumpkins and beer, where do we sign up?
Lovers of Halloween and beer this one's for you. Denver Beer Co. is hosting their annual Pumpkin Patch and Painting Party on October 23rd at their Olde Town Arvada Taproom. Be sure to check out the event site for additional information on ticket options, table reservations and more.
14. MCGREGOR SCARE
You had us at scare!
This Halloween season McGregor Square transforms in McGregor Scare, two weekends full of Halloween shenanigans and more. Complete with live music, Halloween-themed movies, face painting, and pumpkin decorating, McGregor Scare is the place to be October 22-24 and 29-30.
15. ZOMBIE PROM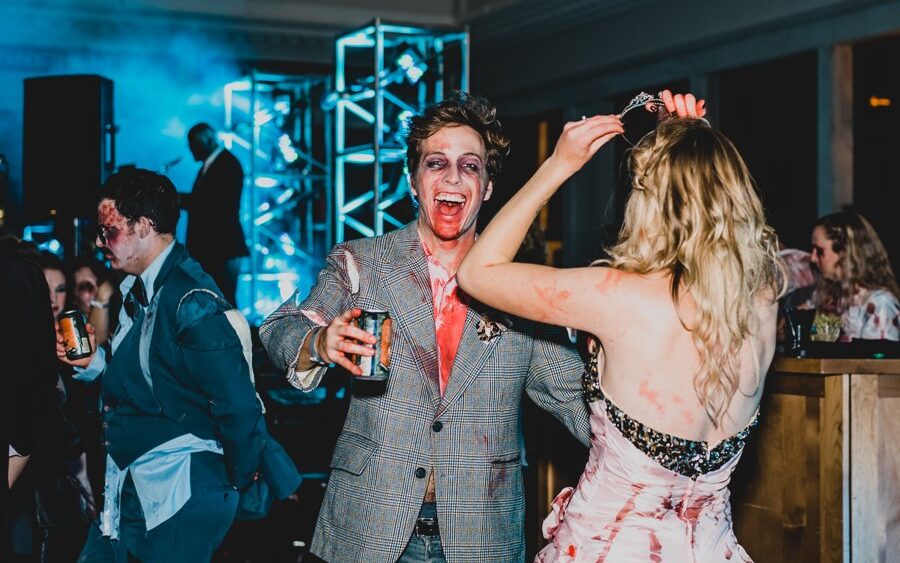 Last but certainly not least is beloved Denver tradition that's making a return this Halloween season. Union Station's Zombie Prom is back and better than ever. Completed with a killer 1980s theme, you can dance the night away on October 30th to some radical tunes, enjoy spine-chilling cocktails, and more.
Psst… you could even be crowned Prom King/Queen.
HAPPY HALLOWEEN
However you decide to celebrate this boo-tiful time of year, we hope you have a happy and safe Halloween.
As always, we love seeing and hearing from you, be sure to follow us on Instagram @TheDenverEar and tag #TheDenverEar for a chance to be featured.