Can you be-leaf it's fall?
With autumn officially in full swing, we came up with a list of 14 of our favorite things to do in Colorado this fall. Whether you're looking to fall into nature, enjoy fall festivities and treats, or get a jump start on your Halloween fun; our list has you covered. 
Let's get our fall on, y'all!
FALL INTO NATURE
1. FALL COLORS
Orange you happy it's fall?
While our first pick may be a no brainer, there's a reason people come from far and wide to see those stunning Colorado fall colors. Whether you're looking to enjoy a scenic drive, stroll, bike ride, (or all of the above) between the leaves; Colorado is the place to be.  
Psst… be sure to tag us in those Instagram pics.
2. FALL PLANT AND BULB SALE
For those looking to get a head start on next year's gardening season, the Botanic Gardens' Fall Plant & Bulb Sale is just for you! Running September 30th – October 1st, this is one event your future self will dig (see what we did there). While admission is free – be sure to visit their site for reservations, FAQs, and more to get the most out of your visit.
3. TAKE A (FALL) HIKE
While this summer may have seemed exceptionally hot, we're ready for that "not too hot, not too cold" fall weather. Luckily for us fall is one of the best times to enjoy one of Colorado's many scenic hiking trails. Between the incredible views, terrain, and colors; these hikes will leave you speechless and breathless… literally!
Psst… be sure to check out our list of 40 of the Best Fall Hikes in Colorado.
FALL FESTIVITES
4. ANDERSON FARMS ANNUAL FALL FESTIVAL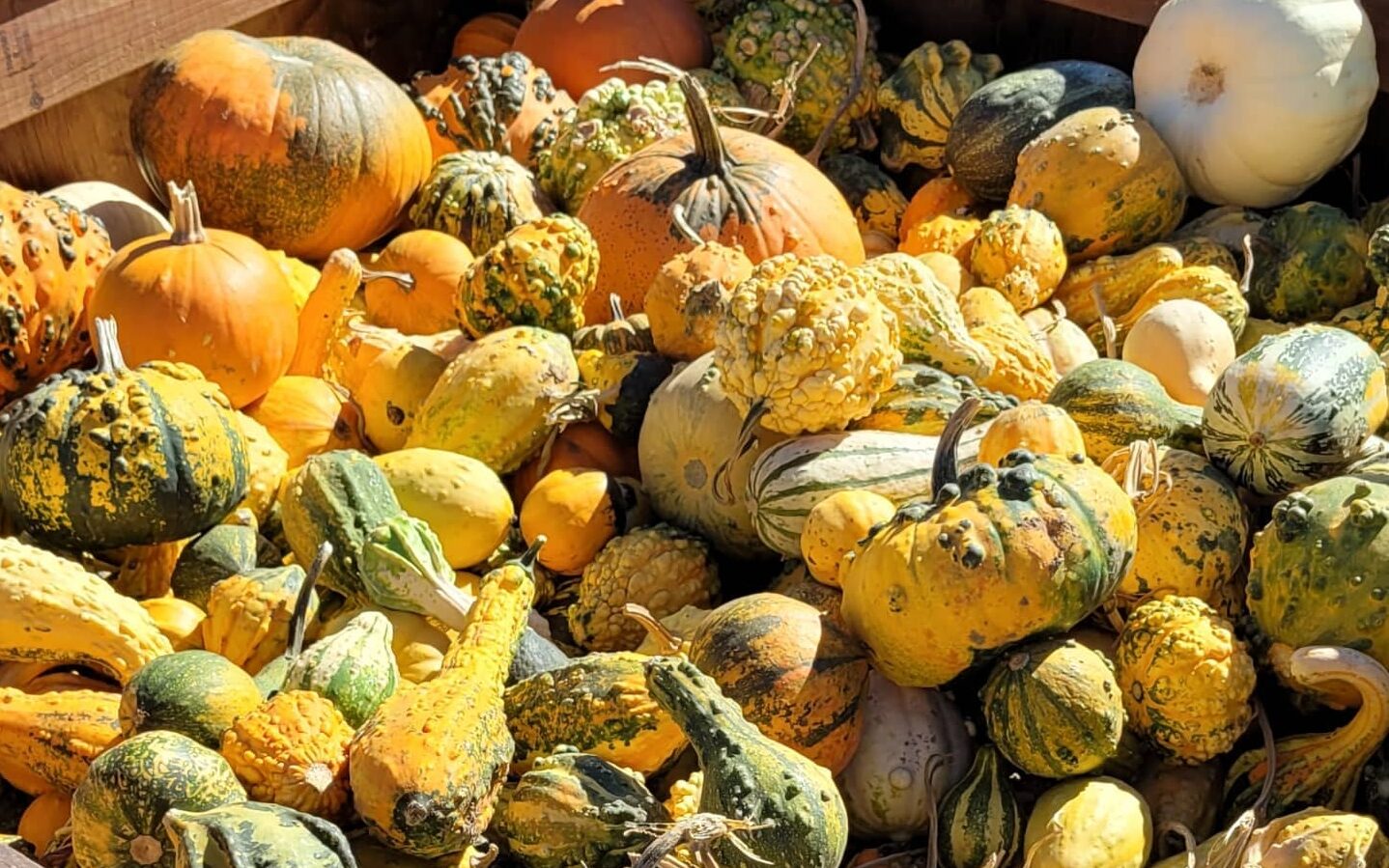 Fall wouldn't be complete without a visit to one of Colorado's favorite pumpkin patches, Anderson Farms. Aside from their incredible selection of pumpkins, this patch really has it all. From corn mazes, pumpkin cannons, face AND pumpkin paintings, scary good treats, wagon rides and more, it's the perfect way to get yourself in a fall state of mind.
Psst… for those looking for after-dark fun be sure to check out Terror in the Corn.
5. PUMPKIN HARVEST FESTIVAL
Up next is another great family friendly fall event – the Pumpkin Harvest Festival.
Taking place at Four Mile Historic Park on October 8-9, this is one event you won't want to miss, Not only will you have the chance to pick out the perfect pumpkin (with your pumpkins) but you'll also enjoy local shops, live music and performances, and all those seasonal treats. Can you say apple cider donuts?
6. FALL BAZAAR
As if fall couldn't get any better, Denver BAZAAR is back for their fall sip and shop series.
With three locations (Belleview Station, Platte Street, and Sloan's Lake) taking place over three weekends, starting on October 1st, it's sure to please the shopper, foodie, and/or craft beverage connoisseur in us all.
7. GREAT AMERICAN BEER FESTIVAL
While our next pick needs no introduction, fall wouldn't be complete without a visit to The Great American Beer Festival.
This year marks the 40th anniversary of one of Denver's premier beer festivals. With over 500 breweries, boasting over 2,000+ beers – we look forward to it every fall. Running October 6-9, tickets are sure to go fast so be sure to visit their site for event times, FAQs and more.
8. OKTOBERFEST ON THE BLOCK
Rounding out or list of fall festivities is a Denver Ear favorite, Dairy Block's Oktoberfest Fall Market (curated by American Field). We're beyond excited to stop by this fall market which features some incredible shopping, drinking, and dining. Running through October 10th, run don't walk to check out this fall market.
FALL TREATS
9. FALL MENUS
Fall is for foodies!
With so many delicious veggies, spices, and unique fall-themed dishes; it's the perfect time to check out your favorite restaurant's seasonal menu. Calories don't count during fall, right?
10. SEASONAL BEERS
While we could come up with a list of our favorite fall-inspired brews (and we just might), fall is a great time to check out your favorite breweries and their fall creations.
11. FALL THEMED DRINK(S) FROM A LOCAL COFFEE SHOP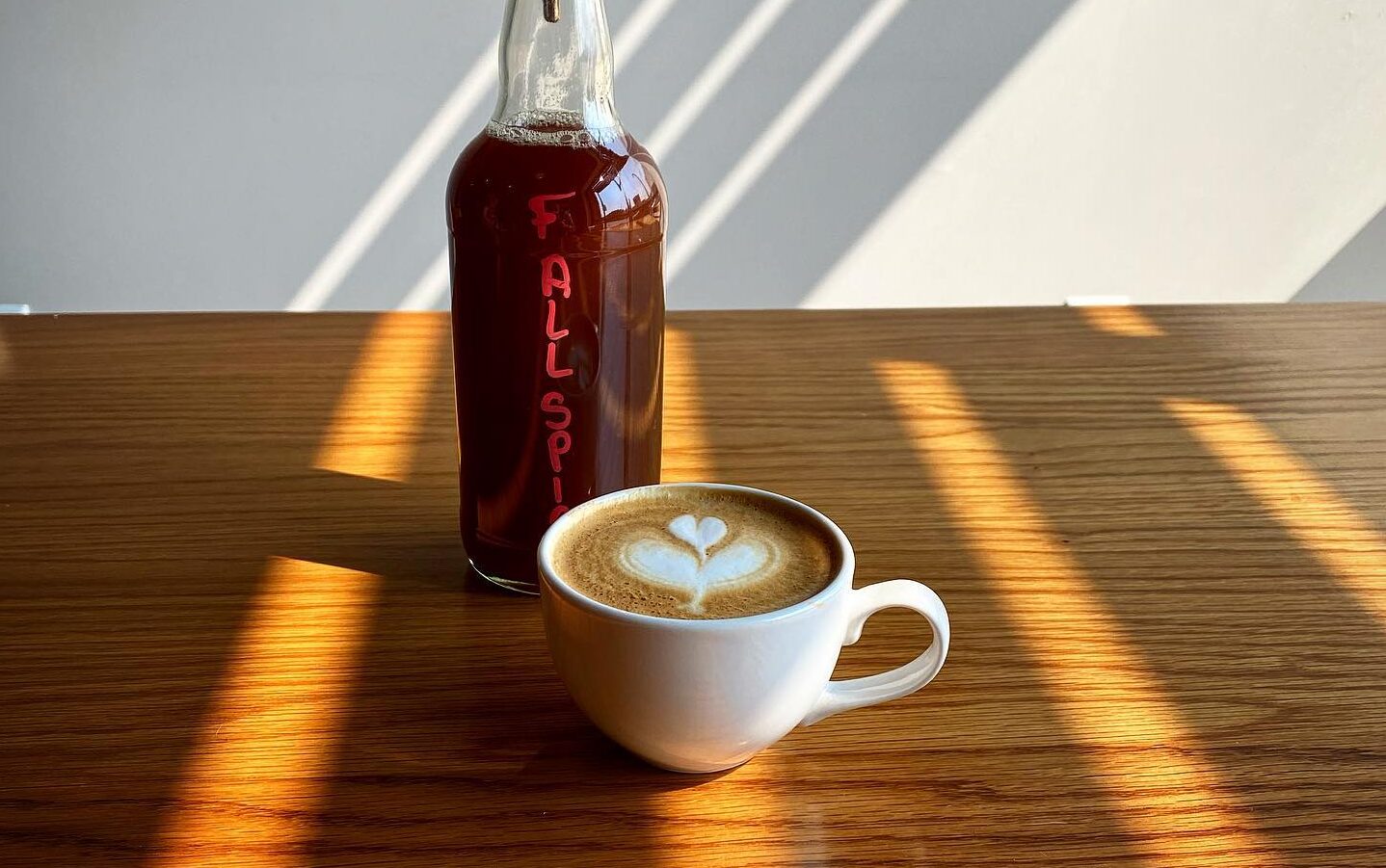 Do we have any PSL lovers in the house?
Now that it's officially fall, it's the perfect time to head to your favorite local coffee shop and enjoy a delicious fall concoction. If you need us – we'll be sampling every pumpkin spice latte in the Denver-metro area.
HALLOWEEN FUN
12. THE 13TH FLOOR
Let's creep it real.
With October and spooky season right around the corner, a visit to the 13th Floor Haunted House is overdo. This iconic haunted house is serving up some ghoulish tricks and treats that are sure get you in the Halloween spirit. We got a sneak peak of this year's themes and it was a SCARY good time!
Psst… stay tuned to learn more about this year's haunts!
13. MAGIC OF THE JACK O'LANTERNS
Keeping with the Halloween fun Magic of the Jack O'Lanterns, needs to be on your list this year. With over 5,000 hand-carved jack o'lanterns and incredible displays to match, it's like walking into a real life Halloween Town. Located at Hudson Garden's in Littleton, you'll want to snag your tickets before they're all gone.
14. WILD FALL
For those looking for some family friendly fun – Wild Fall at the Denver Zoo, is perfect for you!.
The Denver Zoo transforms their 84-acre campus into a "falloween" extravaganza. Complete with roaming costumed characters, creature-carved pumpkins, festive food + drink, and special animal demos that connect the supernatural beings to the real-life it's sure to bring the Halloween fun. 
FALL SO HARD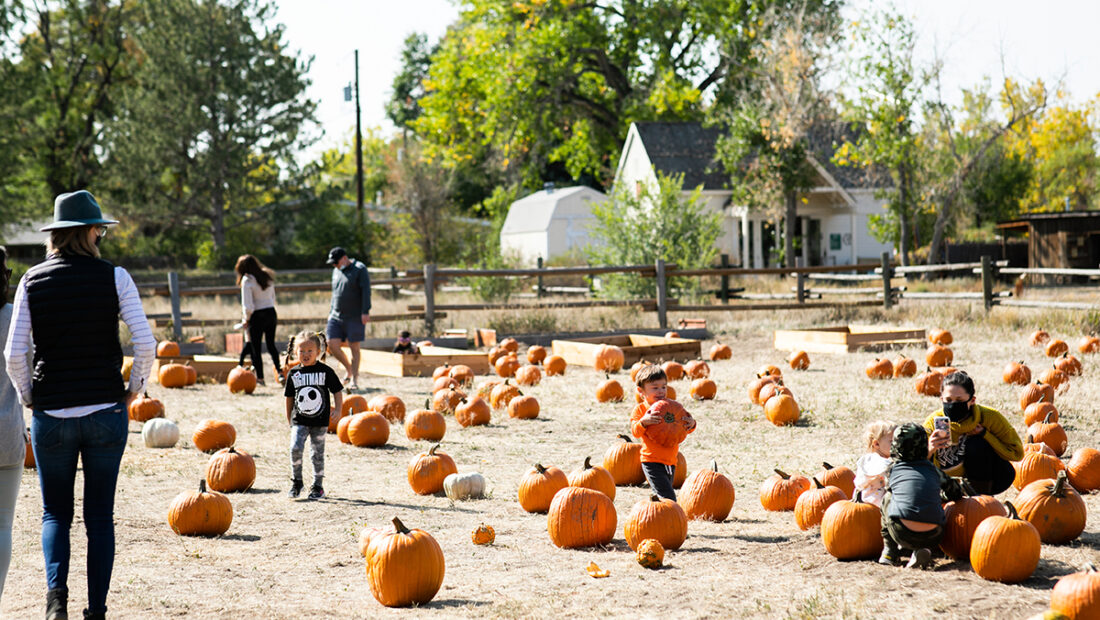 With so much to do in Colorado this fall, we're glad you let us help you celebrate the season!
As always, we love seeing and hearing from you, be sure to follow us on Instagram @TheDenverEar and tag #TheDenverEar for a chance to be featured.