It feels to us like summer just started. But alas, the Fourth of July has come and gone and we're just realizing how fast time flies. Fall will be here before you know it, so you should take advantage of the fun summer opportunities the Denver area has to offer while you can!
While this summer, just like everything else in 2020, is bound to look a little different than usual, there are still plenty of fun, warm-weather activities to engage in this season. From outdoor adventures to scenic exploration, and ice cream to al fresco dining, here are a few things in The Mile High City that you just have to do before summer ends. Have fun out there!
Go on a Hike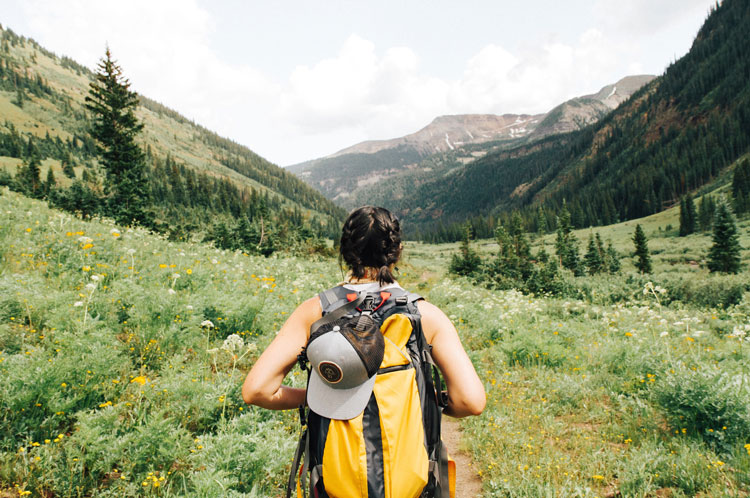 You can't spend summer in Denver without going on at least one hike! Since we're so close to the Rocky Mountains, it isn't hard to find amazing trails in the area. For a family-friendly outing, drop by Bear Creek Trail at Lair O the Bear, a mile and a half trail that runs alongside Bear Creek. For a more intermediate trail, try Mt. Galbraith. The loop is almost 5 miles and features spectacular views of Golden and Denver. And if you're looking for a trail with a watery view at the end, check out our post, 40 Spectacular Lake Hikes in Colorado to Explore This Summer.
Get Ice Cream
You scream, we scream—the entire city screams for ice cream when it's hot outside. Good thing Denver is bursting with delicious ice cream spots that can help cool you off! During the summer, a visit to the iconic Little Man Ice Cream in LoHi is a must as well as Bonnie Brae Ice Cream on University Boulevard. Or explore these top ice cream shops in the Denver area.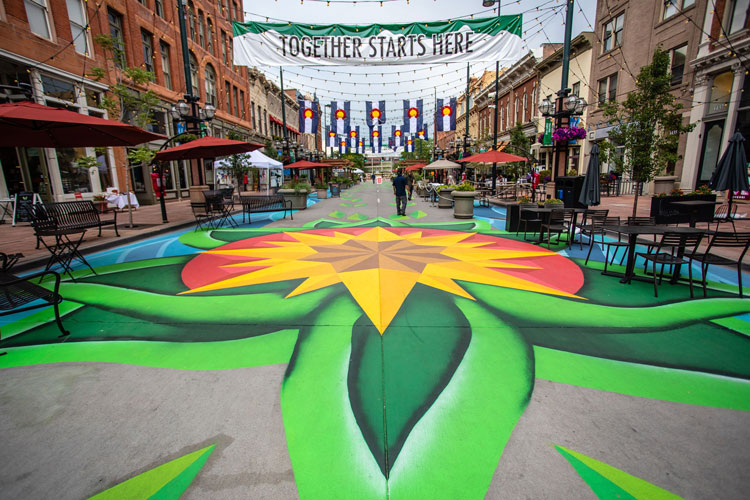 Due to the coronavirus, many are choosing to opt outside when it comes to restaurant dining. Luckily, Denver has a neighborhood that has always had great al fresco dining options! Larimer Square is Denver's oldest and most historic block, packed full of interesting restaurants, shops, bars, spa services and more. Over the past few months, the square has been closed to cars, giving all of the local restaurants even more opportunities to create safe, open-air dining experiences. They plan to continue this closure through September so you have plenty of time to enjoy this socially distanced dining experience before the summer ends! Click here for a full list of restaurants in Larimer Square.
Take a Bike Ride Around the City
Denver is one of the most bike-friendly cities in the United States. And with the clean mountain air and beautiful greenery, it isn't hard to see why! We love exploring the city on bike, and that's why we have an entire guide to bike rides in Denver. One of our favorites includes the Cherry Creek Bike Path to Confluence Park, a 40-mile trail that will allow you to see the best of our amazing city from the comfort of your bike seat!
Enjoy a Picnic in the Park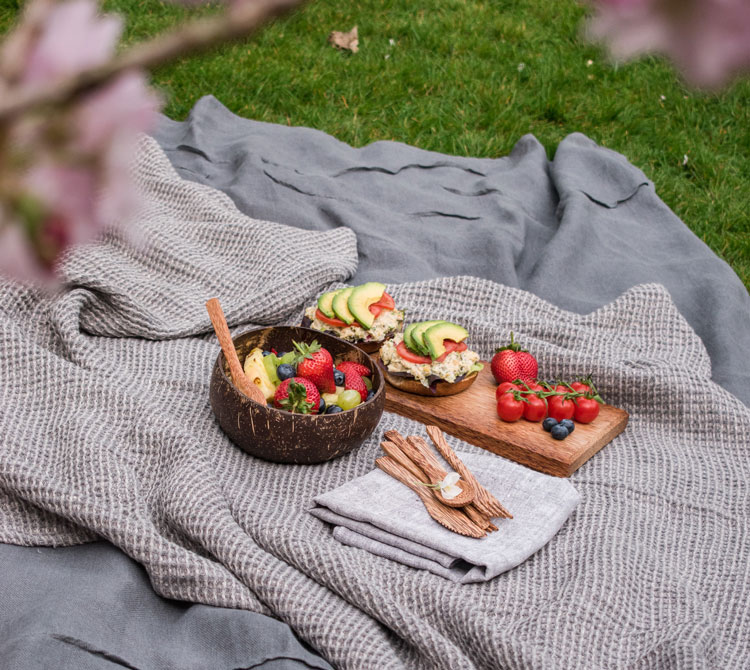 One of our favorite parts of Denver is that it isn't completely urbanized. We still have an abundance of natural green spaces to explore, and what better way to enjoy them than having a picnic? From our favorite hidden gem, the Centennial Gardens, to Denver's most famous parks (think Wash Park and Cheesman Park)—there are hundreds of places where you can settle in with a picnic basket and enjoy nature in the city. Don't believe us? Check out our list of the eight best places to enjoy a picnic in Denver!
Peruse a Farmers' Market
During the summer, fresh locally grown produce is once again right at our fingertips. Of course, we can always get our fix at the indoor Four Seasons Farmers and Artisans Market, but there's nothing quite like spending a weekend morning grabbing brunch and meandering through colorful booths in the sun. Most markets run from May through October and offer the very best bounty from Colorado farmers. Don't let the summer end before taking advantage of everything Denver's farmers' markets have to offer! Click here to see what Denver and Boulder farmers' markets are up to this season.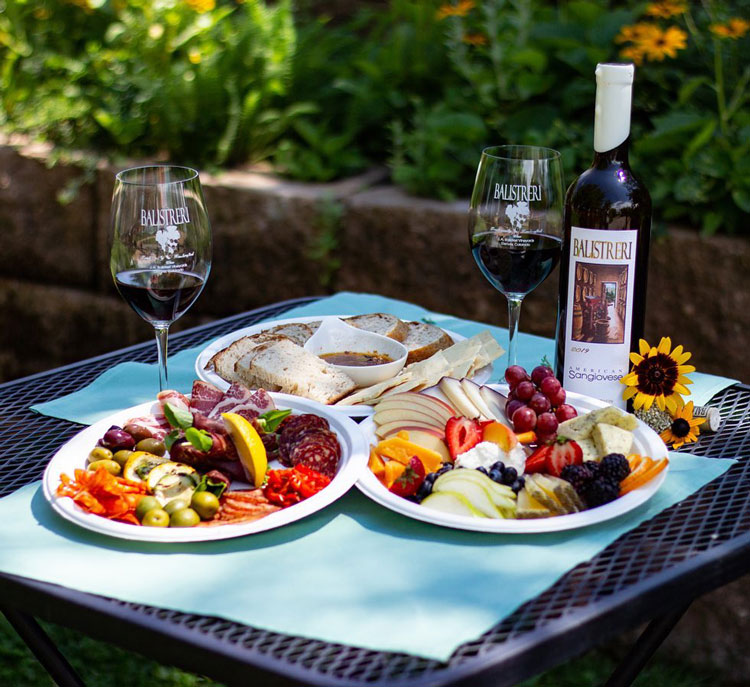 Balistreri is a family-owned-and-operated winery located just 10 minutes from downtown. Their wines are all created by hand without the addition of sulfites or other chemicals, winning several prestigious awards throughout the years. Served alongside lunch and small plates, this Denver staple is the perfect spot to relax any time of the year. But if you're looking for a truly special experience, make sure to stop by before September ends and enjoy your wine while you bask in the warm weather.
Before the season ends, head over to the scenic Confluence Park and enjoy panoramic views of downtown Denver. If you want to see the city in a whole new light, rent a kayak from Confluence Kayaks (click here to see their current COVID-19 policies) and explore this gorgeous river in the heart of Denver. On your journey, don't forget to stop and enjoy the sights, watch wildlife, and even grab a bite to eat!
Take a Self-Guided Tour of Local Street Art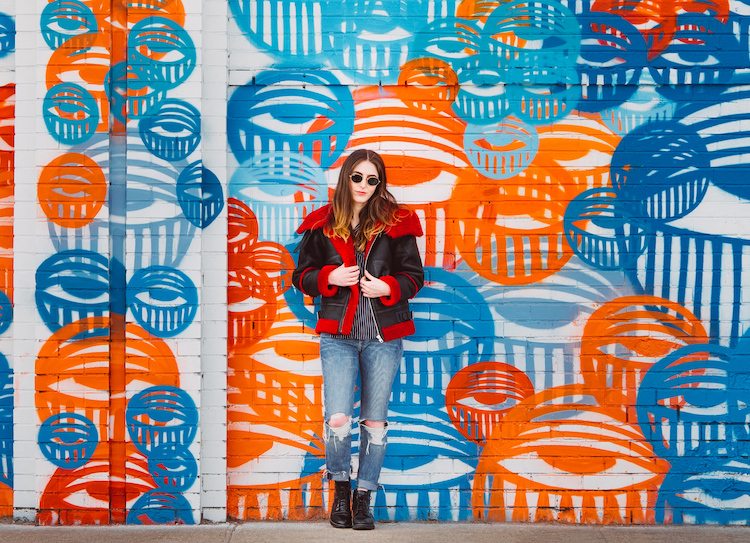 Denver is full of eye-catching, iconic street art that is worth a look (and a picture or two) so why not spend an afternoon trying to find them all while the weather is still warm? Pose in front of the "Reverberations" between 25th and 26th streets or "Oh Snap" at Williams Street and East Colfax before heading on to snap a few selfies with the Blue Bear. If you're looking for more must-see Denver art installations—check out our guide to 30 of the most Instagrammable spots in Denver!
Denver's Paris Street Market has been going strong since 2001. The whole show is run by Vandel Antiques, a local antique store, and hosts two markets throughout the summer months: one in Aspen Grove and another at Park Meadows. These open-air markets bring vendors from all over the state, selling antiques, homemade goods, crafts and a ton of tasty food! Click here for their full summer 2020 schedule—they still have markets planned for September and October, rain or shine, so make sure to mark them on your calendar.
Catch a Drive-in Movie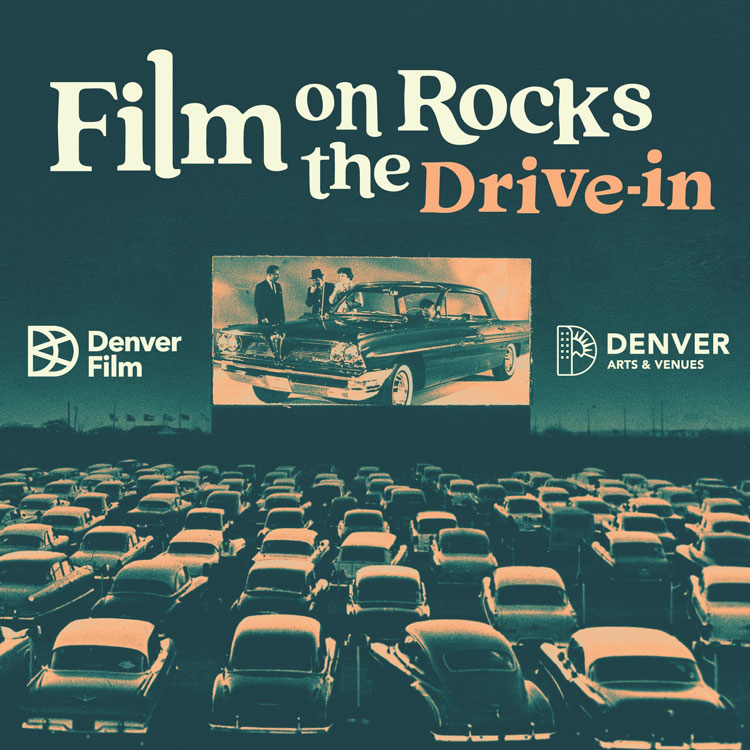 Due to the pandemic, drive-in movies are becoming increasingly more popular. Not only is it a fun way to get out on the town, but it's also the perfect activity when trying to social distance. Because of this, many drive-in movie theaters are popping up all across the city, from Park Meadows to Red Rocks. A few of our favorites for you to check out before summer ends include the Boulder International Film Festival Drive-In, Film on the Rocks at Red Rocks, the 88 Drive-In Theatre, the Denver Mart Drive-In, and Cinema Drive-Ins at Park Meadows. All of these theaters are planning shows well through September; just make sure to read their COVID-19 policies before going as you may need to get tickets in advance and arrive early.
Go on a "Glamping" Vacation
"Glamping," or glamorous camping, is incredibly popular these days. There are plenty of people who enjoy the serenity of camping in the wilderness, with nothing but themselves and their trusted pop-up tent. But sometimes it's nice to experience nature without having to rough it! For those who crave that outdoorsy vibe but want to keep a hold on the comforts of home, glamping is the perfect compromise. Luckily, we have a guide to the best glamping spots in Colorado so you can start planning your end of summer getaway ASAP!
Hit the Road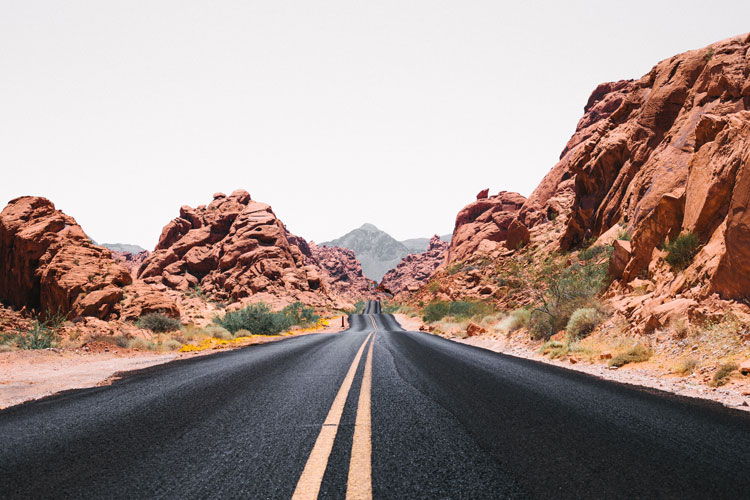 Don't get us wrong, we love Denver. But sometimes it's nice to explore other places and go on new adventures. One of the great things about our city is how centrally located it is, with several road trip destinations located less than six hours away, including Steamboat Springs, Moab and The Black Hills! We've got a list of our favorite road trip destinations within easy reach of Denver, complete with a full itinerary to get you started—so what are you waiting for?
Enjoy the Rest of the Season!
And try not to be too sad when it's over. After all, fall in Denver is pretty great, too!
What are your favorite things to do in Denver during the summertime? Let us know in the comments.