'Tis the season to shop local!
While we know holiday shopping can always seem a bit daunting, we came up with a list of 7 incredible Holiday Markets to visit in Denver. Whether you're shopping for others, yourself, or in the mood for some holiday fun – have we got a list for you!
1. APRÈS HOLIDAY MARKET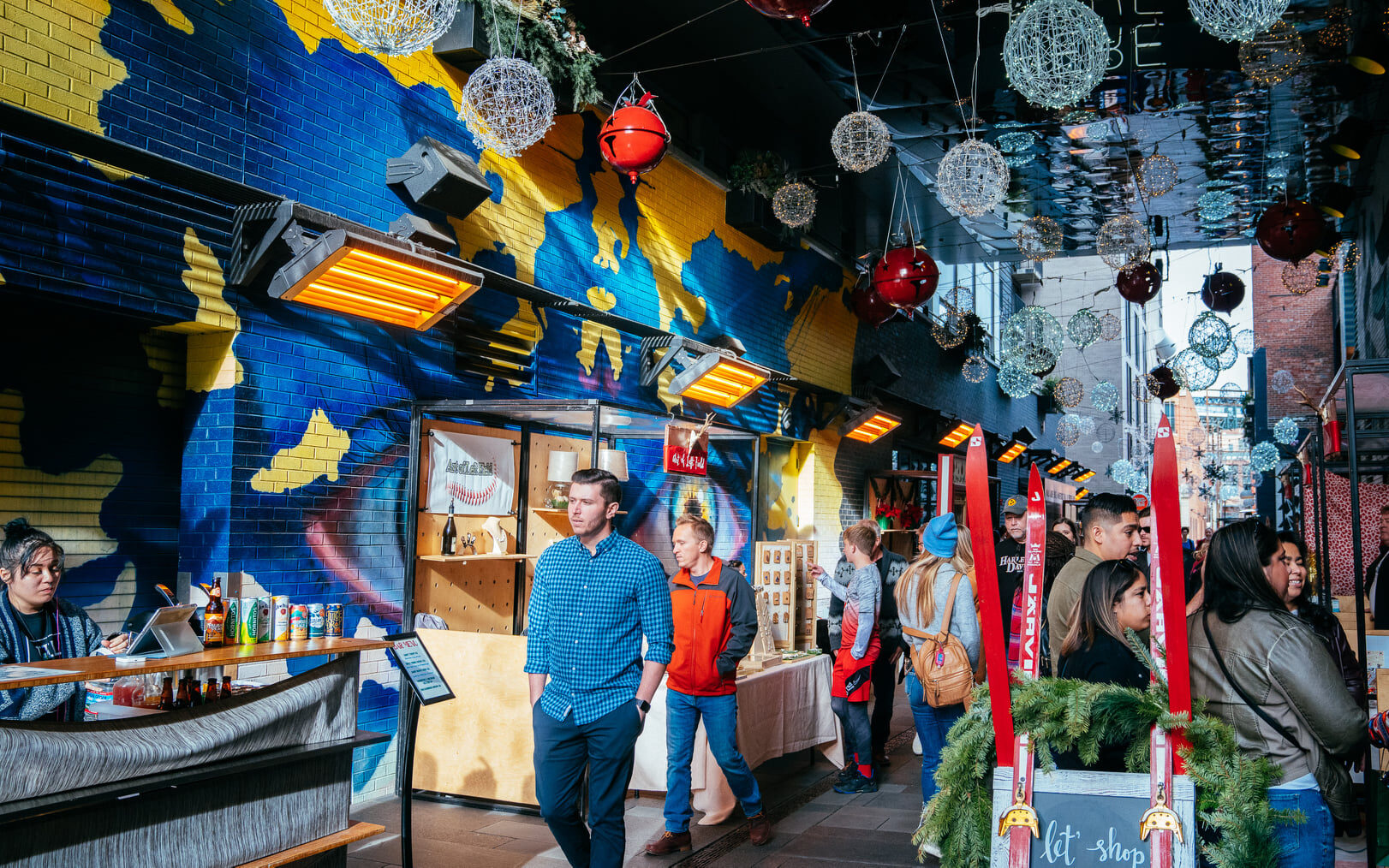 Kicking off our list is a Denver Ear holiday favorite, Dairy Block's Aprés Holiday Market.
Inspired by a European Ski Village, nestled in the heart of Denver, it's the perfect way to spend an afternoon. Complete with a wide variety of shopping and incredible food + drink specials, it's giving ALL the holiday vibes. Running every weekend through Christmas, you'll have plenty of chances to check everyone off your list this holiday.
2. HORSESHOE HOLIDAY MARKET
Do we have any crafting fans in the house – then the Horseshoe Holiday Market is for you!
With a successful run during Small Business Saturday, the Horseshoe Holiday Market takes over the Farmhouse Restaurant at Breckenridge Brewery December 3-4 for festive holiday fun. With over 40+ vendors, delicious bites and your favorite Breck brews; it's a great way to enjoy some festive fun.
3. DENVER CHRISTKINDLMARKET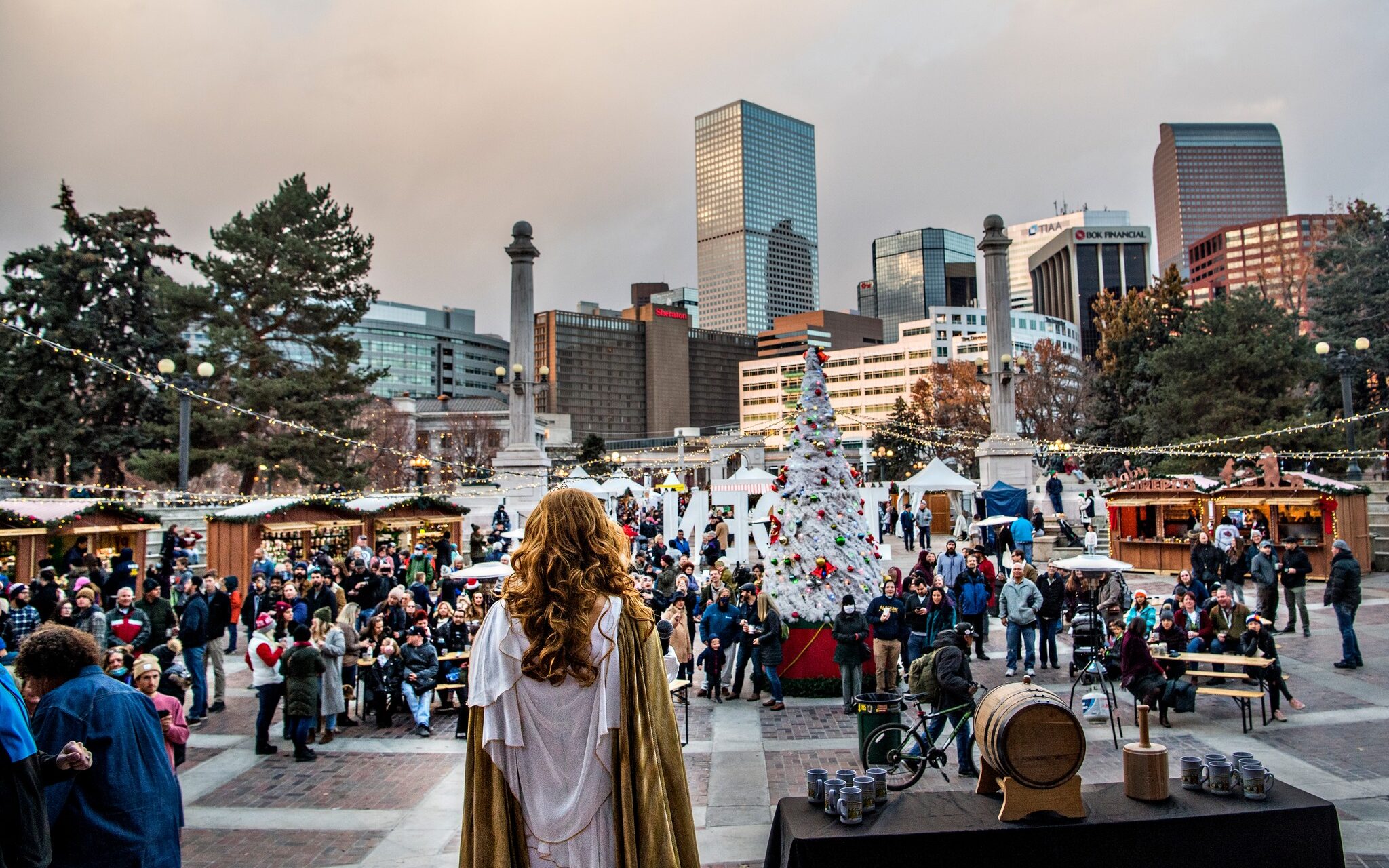 While our next pick needs no introduction, the Denver Christkindlmarket is back and better than ever this year. Celebrating 20+ years, this annual event brings authentic German and European holiday traditions to The Mile High. With finely crafted unique gifts, holiday treats, drinks, and special guest appearances it's easy to see what makes the market such a beloved event. Did we mention the Mile High Tree is now located within the Christkindlmarket?
Psst… be sure to check out their bier garden table reservations.
4. MADE BY US – HOLIDAY MARKET
Up next is another great holiday market, courtesy of Made By Us-Denver.
Taking place on December 10th, from noon-5 PM, it's a fun way to find some locally sources and produced gifts from some amazing vendors in the Denver area. This pop-up holiday market is sure to be filled with plenty of holiday fun!
5. CHERRY CREEK HOLIDAY MARKET
Back for their annual run the Cherry Creek Holiday Market is the perfect stop for all your holiday shopping needs. With over 80+ rotating vendors you're sure to find something for everyone on your list this year. Free to attend and open 7 days a week – you'll eat, drink, shop and be merry this holiday season.
6. DENVER HOLIGAY MARKET
Up next is a new addition to the Denver Holiday Market scene – the Denver HoliGay Market.
Taking place on December 4th at the Town Hall Collaborative, it's a fantastic way to help show your support for our LGBTQ+ community in Denver AND snag some great holiday goods. Complete with art, gifts, tarot, tattoos, drag, food and more; this is one event you won't want to miss.
7. HOLIDAY BAZAAR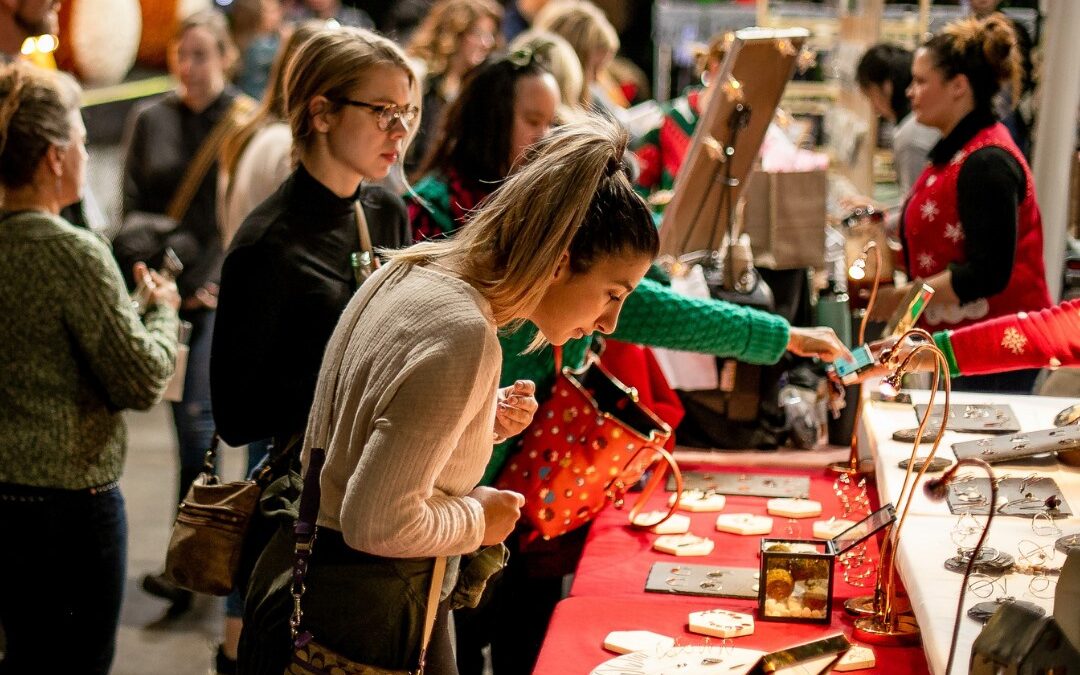 Rounding out our list of Holiday Markets is another favorite of ours – Denver BAZAAR's Holiday BAZAAR series. 
With three locations (Belleview Station, Downtown Lakewood, and RiNo) taking place over five weekends, it's sure get you in the holiday spirit. Aside from the incredible local vendors – you'll also enjoy seasonal fun, live music & DJs, tasty eats, DIY workshops, and much more!
SLEIGH THE HOLIDAYS
With the holidays in full swing, we hope you take some time to enjoy the wonderful people, places, and things Denver has to offer. 
As always, we love seeing and hearing from you, be sure to follow us on Instagram @TheDenverEar and tag #TheDenverEar for a chance to be featured.